9th May – Slow Journalism Night
May 1, 2019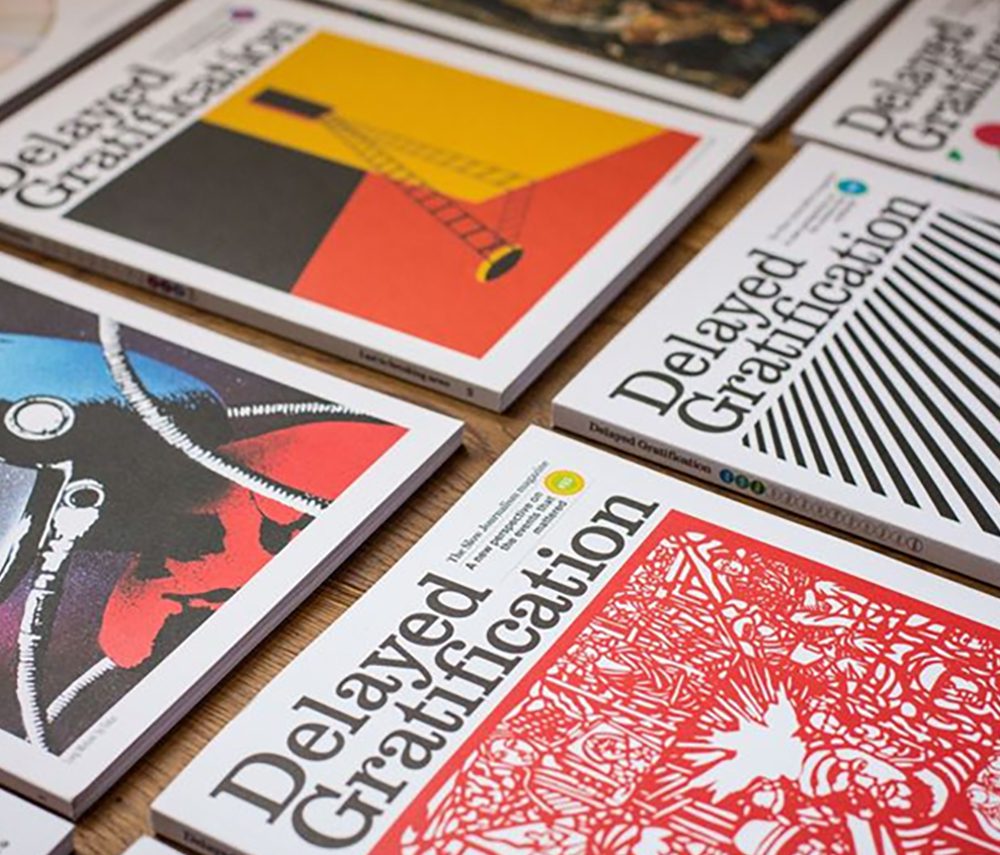 Next week we'll be attending the Slow Journalism night with our good friends from Delayed Gratification.
Delayed Gratification #33 has just come out causing quite a buzz with their big review of everything that went on towards the end of 2018.
Here's a snippet of what will be going on.
"We'll be talking to award-winning Guardian journalist Amelia Gentleman about what's happened since she broke the story of the Windrush scandal last year, and what it was like to be at the centre of a political storm that led to the resignation of then-Home Secretary Amber Rudd.
We'll also be hearing an extraordinary tale from intrepid journalist Harriet Salem – who has reported for the magazine from across the world – about the rhino farmers who think they can save the species by feeding the market for its horn.
As well as Amelia and Harriet, we'll be hearing from Eli Mengem, football journalist and creator of Derby Days, a series of documentaries about the fiercest rivalries in the beautiful game. Eli was present at the Copa Libertadores final that ended in disaster and will tell us how the bitter enmity between Boca Juniors and River Plate spiralled out of control in November."
If you'd like to know the full story of the event and to purchase tickets, head over to the Slow Journalism website.