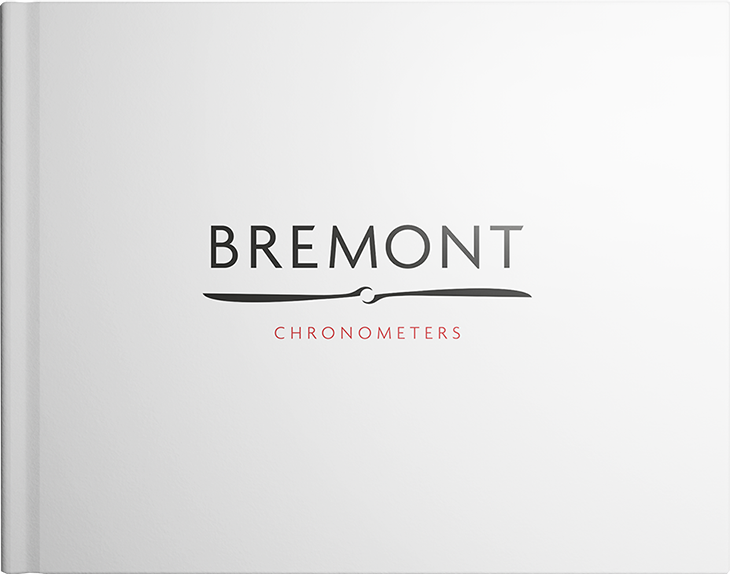 Bremont Watches
CHRONOMETERS
THIS 164 PAGE LUXURY WATCH BROCHURE FROM BREMONT WATCHES WAS CREATED USING THE NEW HUV 4 COLOUR PRINTING PROCESS AND FINISHED WITH A CASE BOUND COVER.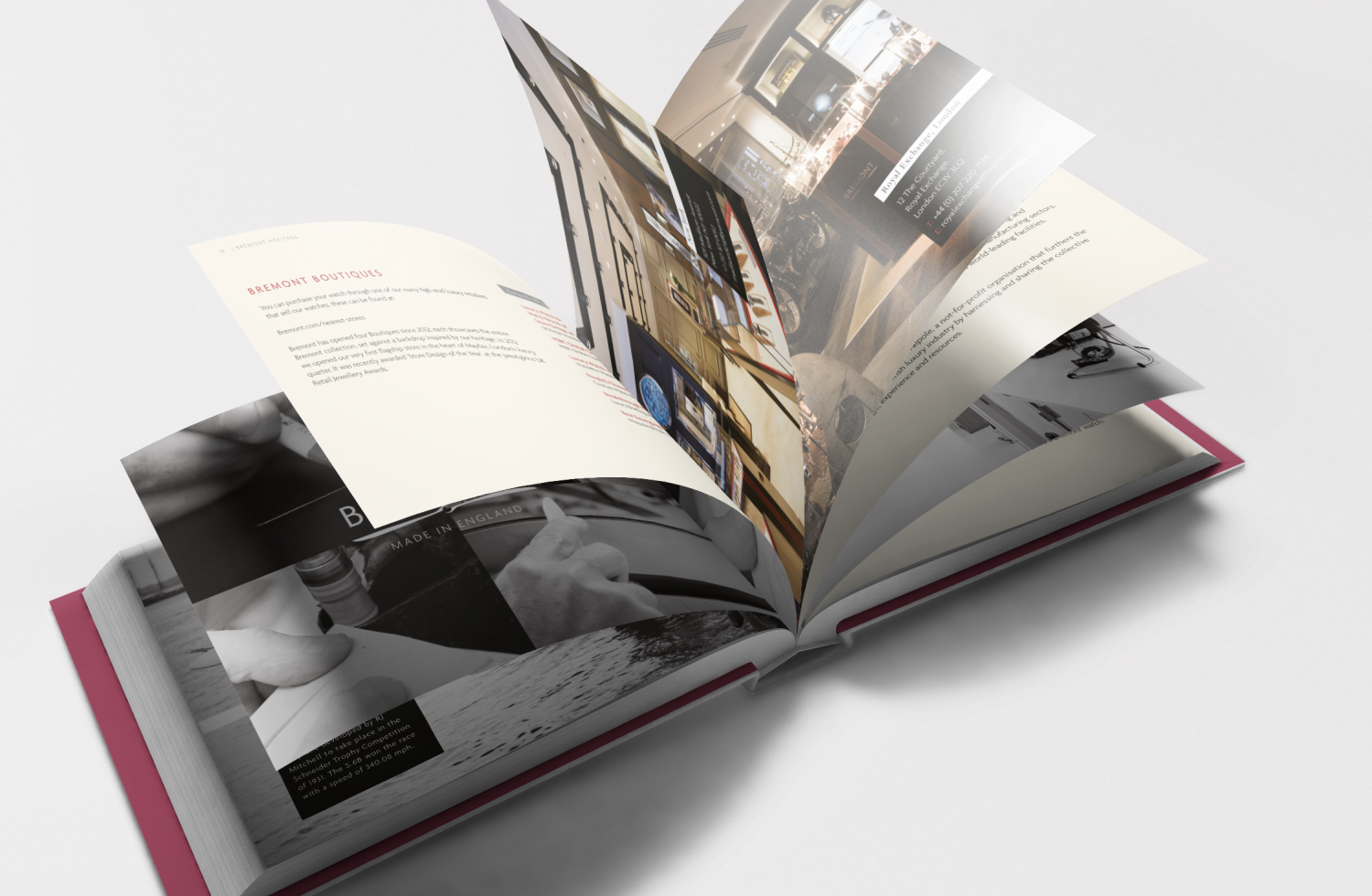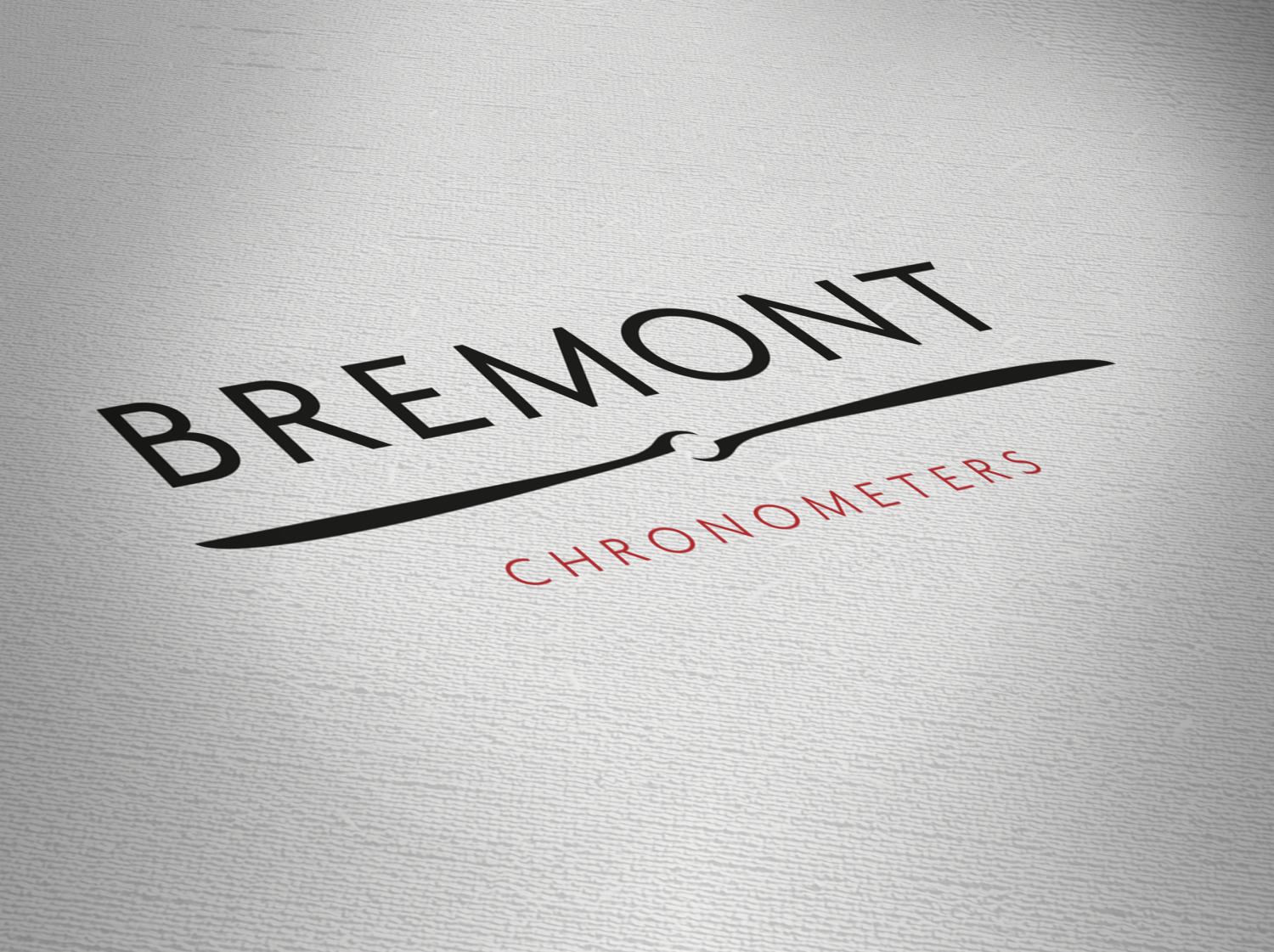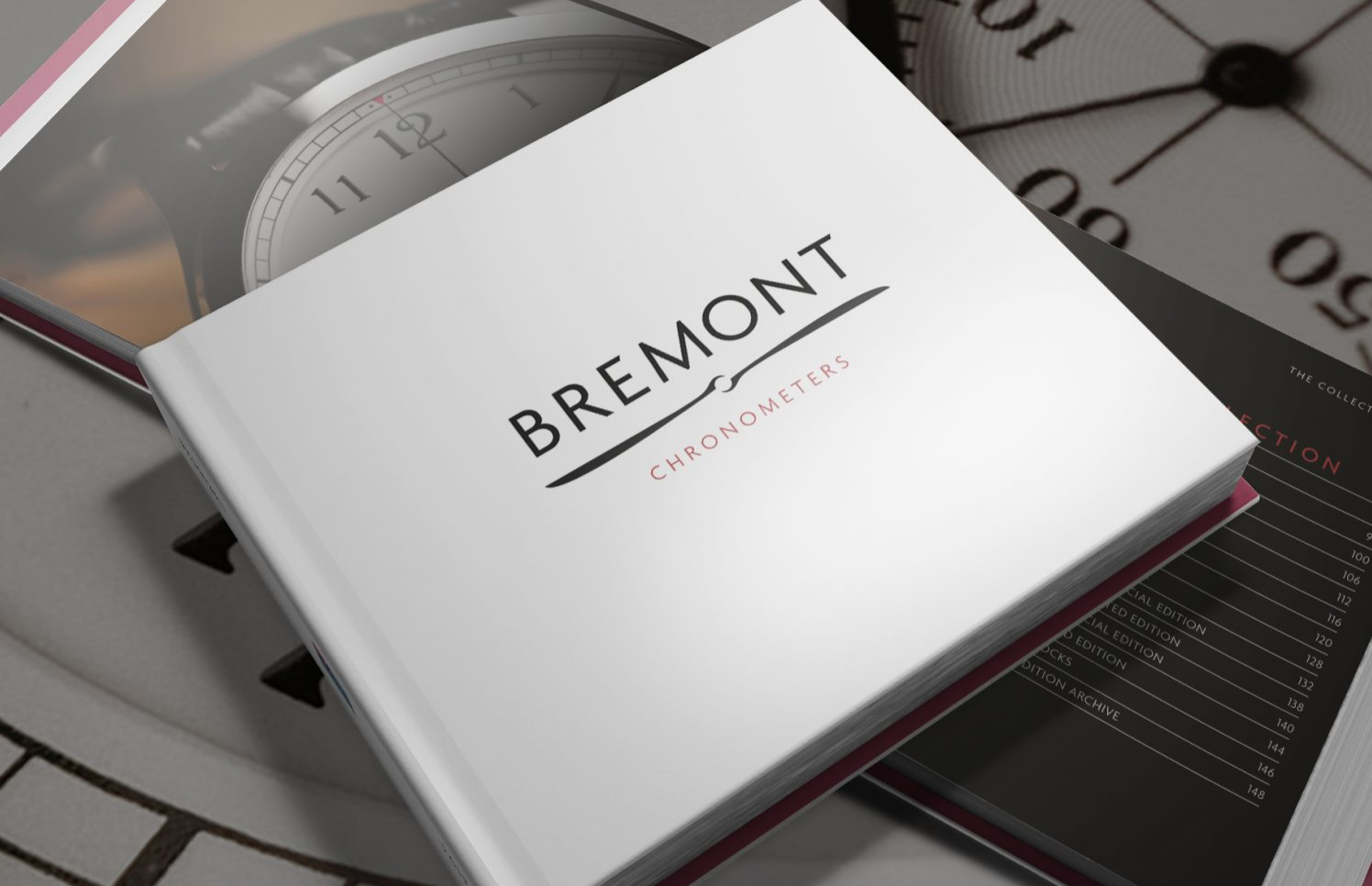 THIS 158 PAGE IS FILLED WITH FINEST THAT WATCHING MAKING HAS TO OFFER,
ALONG SIDE THEIR HISTORY AND AFFILIATIONS, BOTH AT HOME AND ABROAD.

THIS PRODUCT CATALOGUE CAN BE FOUND ONLINE OR AT ANY HIGH-END
WATCH RETAILER.