The Slow Journalism Night – Trump, Boris & More
January 7, 2020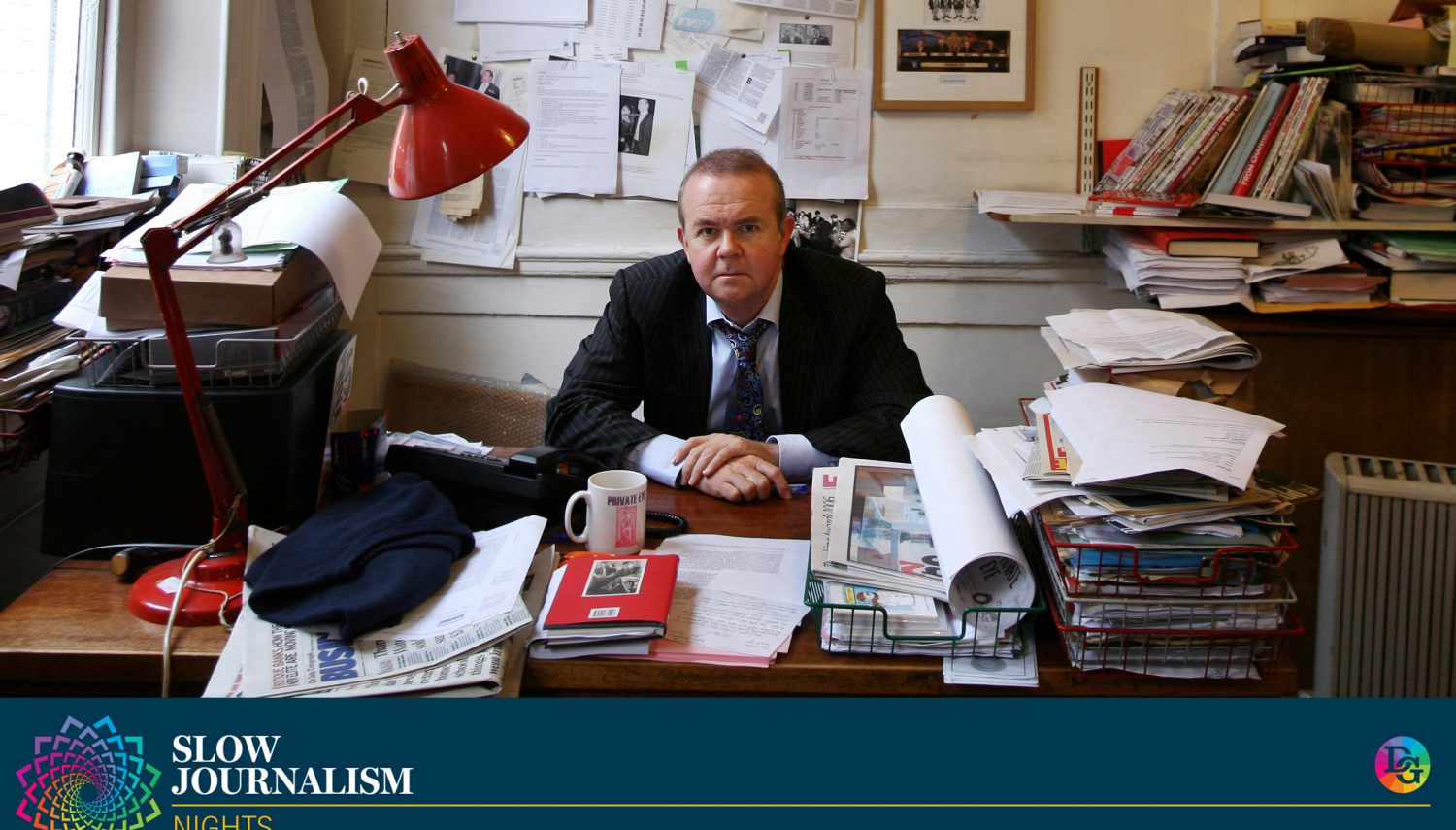 Is Trump beyond satire? Has Boris Johnson weaponised buffoonery? Can humour help us survive in the age of fake news? And why is Xi Jinping so upset about Winnie the Pooh? These are just some of the questions the Delayed Gratification team will be posing to our special guest Ian Hislop, editor of Private Eye and team captain on Have I Got News For You, at the Slow Journalism night of 2020.
The event will take place on 16th January in the beautiful Lancaster Rooms at Somerset House in central London. We'll start with a drinks reception at 7pm before delving into the world of fake news and political satire in a time of extremes. Come down and help us get the new year off to a flying start!
The Slow Journalism Night is now sold out: you can add your name to the waiting list here
This event is supported by Crystal Press, the printer of Delayed Gratification.
Photo by Toby Madden.