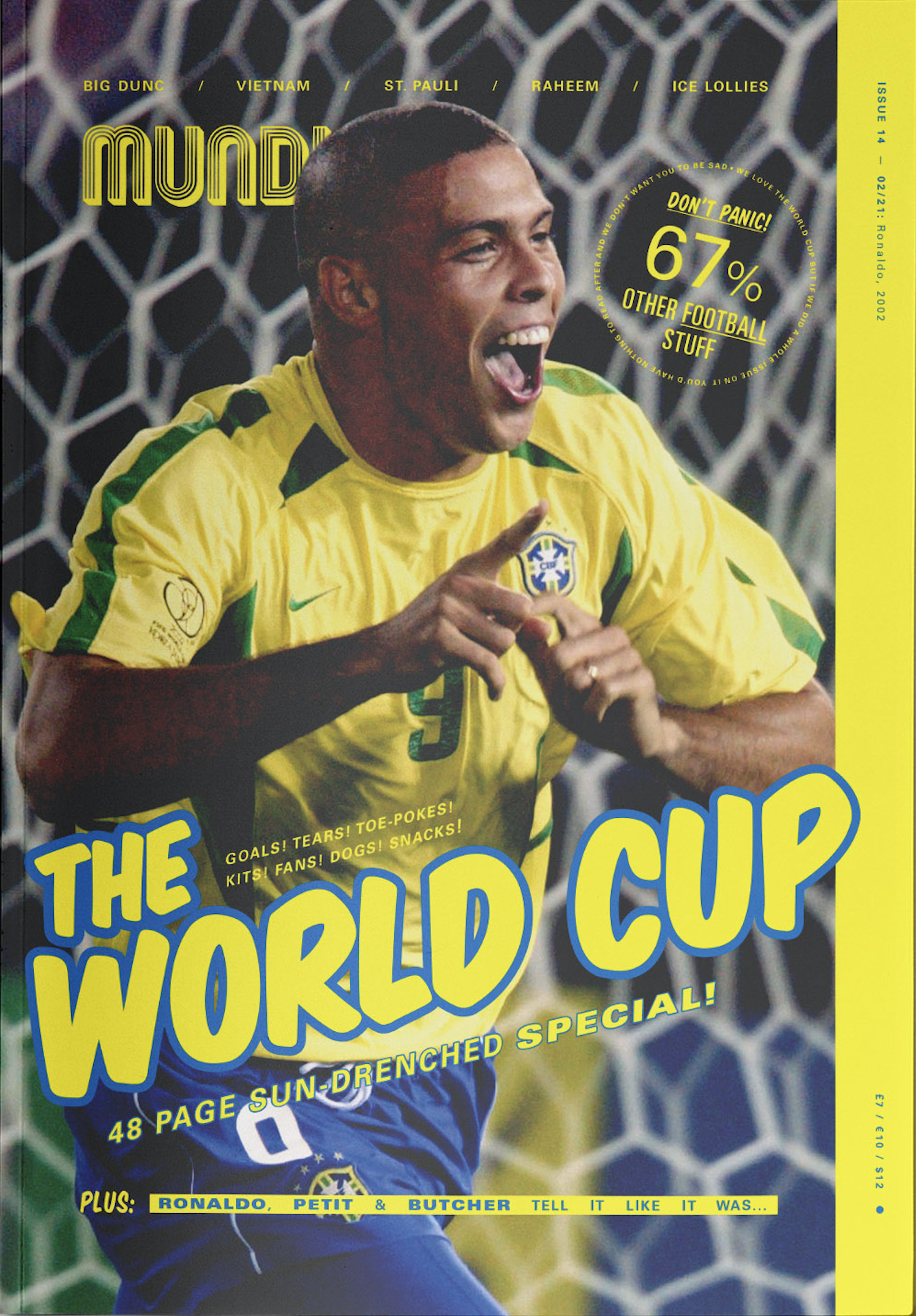 Mundial
Magazine
Mundial Magazine is a football fan based magazine that is tailored to any die-hard fan of the game, of all ages, shapes and sizes.

This edition entails 24 alternative covers just for the world cup contains 146 pages.

These are made up of Lumi Silk, both coated and uncoated, gloss lamination and PUR bound to finish.