Naked Wines 100% Ecofoil
July 8, 2019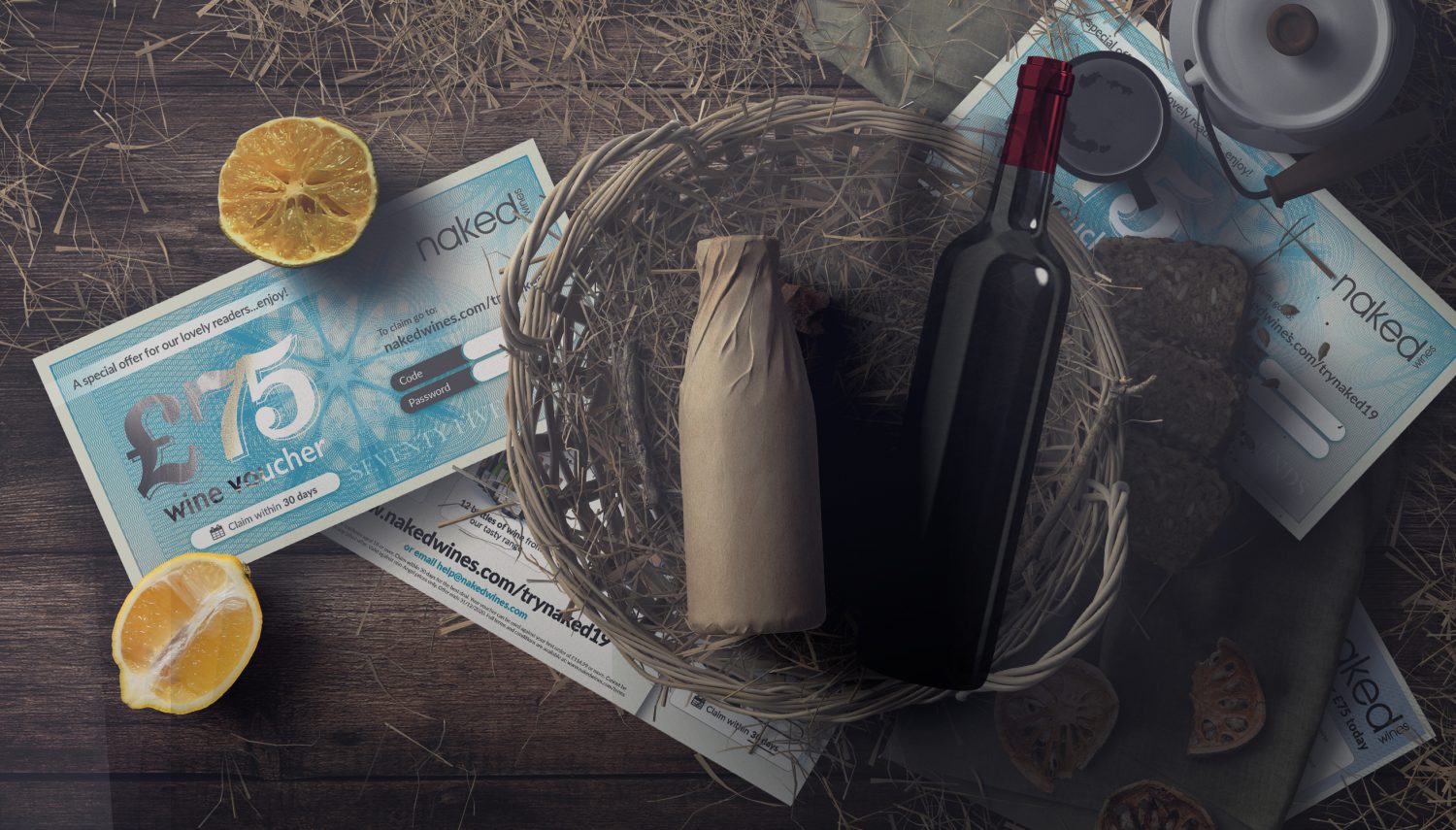 Naked Wines commits to Ecofoil for the future of its voucher marketing.
Since early 2019 we'v been working closely with the established brand. Specifically, looking into alternative production processes for their current foiled marketing vouchers.
Producing over 50m vouchers per annum, the brand is one of the UK's largest and most extensive users of foiled marketing.
Traditionally, Naked wines has used hot foil which limited them in various ways. Most notably only having a basic foil palette of silver or gold available to them.
This reduced their foil area to small and basic shapes, only ever able to apply one foil colour at a time.
Following initial discussions, Ecofoil underwent 3 months of extensive trials covering quality, production, sustainability and field trials (where valuable customer feedback was gathered).
We can now proudly confirm that Ecofoil has passed with flying "foil" colours! As a result, Naked Wines have committed to our Ecofoil technology for the future of their voucher marketing.
Using Ecofoil has enabled Naked Wines to benefit from the following:
A huge 35%+ reduction in overall annual production costs vs the market average for hot foiling.
Significantly reduced production lead-times. This enables a quicker to market, more reactive to market process and also allows them to take advantage of last minute distribution bookings.
A huge variety of creative options. Including;

unlimited palette of foil colours.
ability to apply unlimited numbers of foil colours of any one single piece of marketing.
Far greater flexibility in foil detail and coverage.
Crystal and Ecofoil are extremely excited to be working with this established brand. We're looking forward to pushing their marketing materials to new limits with our technology.
See below the array of images showing off Naked Wines brand new Ecofoil® vouchers.